""2- truck repairs
I took two trucks in to Michael, both of them working poorly. He did a wonderful job on both of them. Very reasonably priced, quick service. Thanks, Ron
""Ron grause
Great Service!
They are very reasonable and very quick service. I would recommend them to everyone. They were recommended from a friend and it was definitely worth it! They are a very honest and friendly company. Mike is a great guy!
Tracy
Treated Fairly/Great Work
I have been taking my car to Duwel Automotive for many years. I always feel confident that I will be treated fairly and know that I can count on great work. There are many times I need help quickly and I can count on Michael to take care of me. If I have to call AAA for a tow, I know I can leave my car at night and call with a message and get service the next day. Thank you.
Sandra H.
Courteous and Extremely Professional
We have been using Duwel Automotive Service for years and have always been completely satisfied, Mike and the staff are courteous and extremely professional. They always take the extra time to answer all your questions and make you feel comfortable.
Sharon S.
Friendly
Michael is a very friendly person, always positive and he has a kind spirit. Thanks.
Roxann S.
Professional
Honest and professional. Mike even gives you suggestions and time frame for anything else he finds. The only place I'll go!
Richard B.
Trustworthy
Always friendly service and very trustworthy.
Linda and Mike N.
Loyal
I have been having my vehicles serviced at Duwel Automotive for forty plus years. Would not go anywhere else. Always a great experience.
Dan O.
!!!
Always have been happy with Duwel Automotive Service!
Tom H.
Honest
Always honest, professional and friendly!
Linda N.
Excellent Work
They are committed to do excellent work. Are very friendly, I would recommend them to everyone.
Fred G.
Excellent service, always
My father in law turned me onto Michael and his crew…they kept my raggedy old Volvo wagon running a lot longer than it should have, and they're always fair with their pricing.
Great guys, can't go wrong with Duwel's.
David S.
JOB WELL DONE!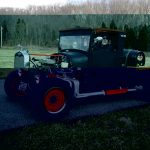 Yo Michael,
Thanks for the solid exhaust job on my C-3 Stingray it sounds great and getting better by the cruise. I guess I've found my newest must know person! Well done my man, you will get all my goodies from here on out. So if ya need it done and done well just ask Michael!!!
~JP
John P.
The best!
I've used Duwel Automotive for years, and they're amazing. High-quality repairs, outstanding customer service, and very reasonable prices. It's a small locally-owned independent business, the kind I like to support, and Mike, the owner, is just the nicest guy. I HIGHLY recommend Duwel!
Mary B.
Thanks
Michael,
I thank you for the generous battery exchange. I appreciate your kindness and want you to know I am grateful.
Thank you,
Ralph W.
Thank you for taking such good care of my car!
Dear Michael,
The moment I put my hands on the steering wheel and began driving, the car "felt better", more "solid" – all of the ministrations of you and your fine team immediately were obvious! THANK YOU so much for all of the careful work and inspections; I am so grateful that I can bring my car to a business of integrity such as yours. Thank you for taking such good care of my car!
Phil N.